Lakka is named for the small port at the northern tip of Paxos, the second-largest village on the island. Lakka is the next-largest bedroom after the Gaios master suite. It is next to the Loggos room.
Sea Views
King-size bed (or 2 twin beds)
Double-fronted wardrobe
Private outdoor terrace with table and 2 chairs
Bedroom 3m x 4m
Separate bathroom with shower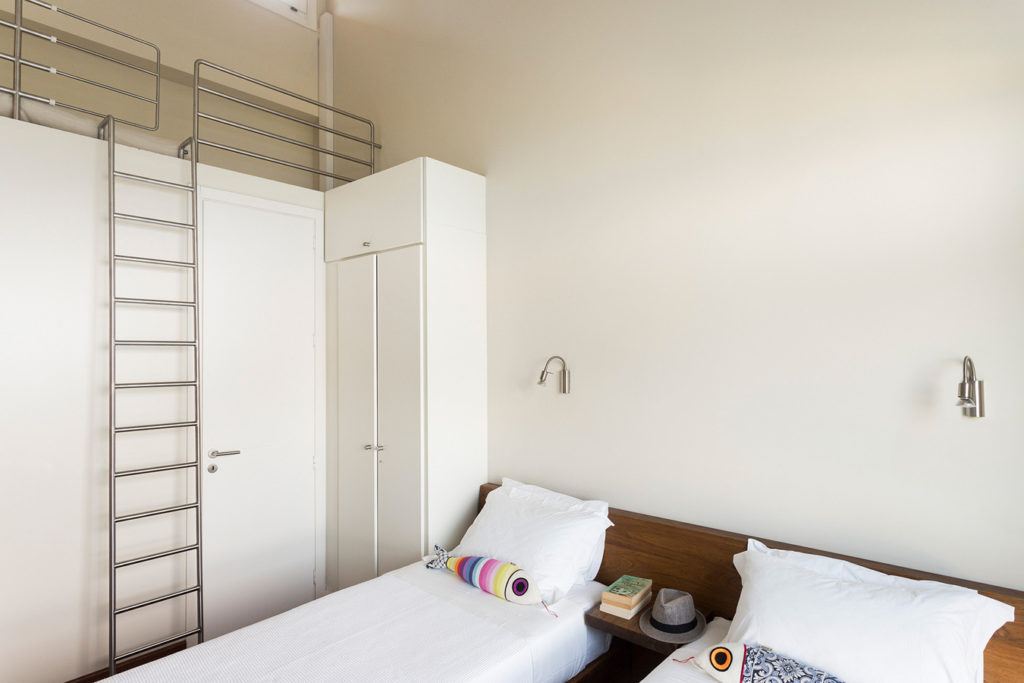 Loggos is named for the picturesque fishing village just to the east of the town of Lakka.Likewise, Loggos is next to Lakka at Villa Glaros.
Sea Views
King-size bed (or 2 twin beds)
Bedroom 3m x 3.8m
En suite bathroom with shower
High sloped ceiling
Small mezzanine with single bunk bed
(reached by a tall ladder that can be blocked if desired)